What is collagen?
Collagen is a protein that our body makes. Our joints, bones, muscles, tendons, but also hair, and nails consist of collagen. In fact, 30% of all proteins in our body are collagen. In other words, collagen is indispensable and plays a vital role in our entire body. It forms the basis for all connective tissue in the human body, and you can compare it with a kind of glue that holds the body together. It is essential for maintaining connective tissue structure and strength. Collagen proteins, also called collagen peptides, ensure the skin's cohesion, firmness, and elasticity. It provides strong nails, less hair loss, and muscles and joints flexibility. From the age of 25, production decreases, and the quality of the collagen produced by the body slowly deteriorates. This causes the skin to age, wrinkles appear, and skin elasticity decreases. Fortunately, the good news is that you can boost and increase your collagen production by taking our collagen supplement.
Innerfit uses type 1 collagen peptides (Peptan®) enriched with vitamin C. These type 1 collagen peptides are identical to the natural peptides that occur in the human body and are the same type that appears in our skin, hair, nails, tendons, and bones. It is an essential building block that ensures healthy skin, hair, nails, muscles, tendons, bones, and joints from within. In addition, vitamin C contributes to the normal formation of collagen and helps to strengthen the skin.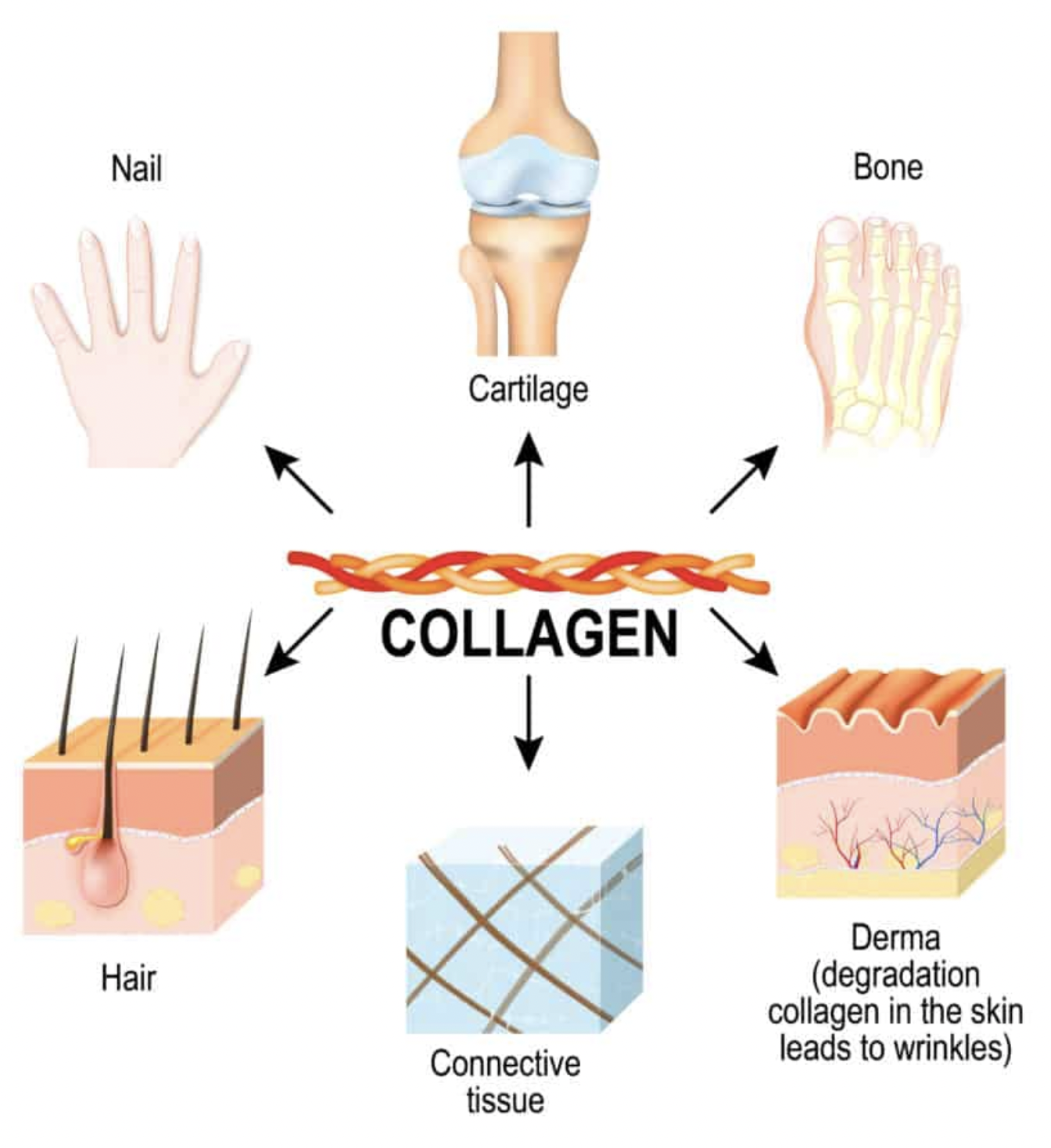 Advantages
Healthy and tight skin
Less hair loss and stronger nails
Muscle building and recovery
Healthy joints and stronger bones
Good gut health and stronger immune system
The different types of collagen
There are over 28 different types of collagen. Collagen peptides type 1 and type 2 are by far the most important in our body. Moreover, 90% of the total collagen contains collagen peptides type 1. Each type has its characteristics and its occurrence in the body.
Collagen type 1 is found in the skin, hair, nails, bones, cartilage, connective tissue, ligaments, tendons, and blood vessels.
Collagen type 2 is found in the joints, intervertebral discs, ribs, nose, larynx, and trachea.
Collagen type 3 is found in the skin, blood vessels, and tissues for wound healing.
Our Innerfit collagen products contain collagen peptides type 1. This collagen type is an essential building block and contributes to healthy skin, hair, nails, muscles, tendons, bones, and joints. Breakdown of collagen type 1 leads to wrinkles, hair loss, brittle nails, and age-related discomfort.
Read more about: